More and more visitors to Lake Tahoe are opting to rent a home or condo verses staying in a hotel. Why? More space, more amenities, stocking a kitchen with food for a week verses going out for every meal, private bedroom spaces, and ability to share a unit (and the costs) with more family and friends.
Savvy second home buyers are taking advantage of this trend to earn some money when they aren't able to enjoy their vacation themselves.
If you are thinking about purchasing a second home and earning some rental income you'll want to either use a property management company or rent it our yourself by using a service like VRBO. I found the information below quite helpful in weighing the pros and cons of both:
Using a Property Manager vs. Renting Your Vacation Home by Owner
Created on: Sep 29, 2009 10:55 AM by community-editor – Last Modified:  May 17, 2013 9:02 AM by beth
When you are thinking about how you will manage the rental of your vacation home, you have to choose which management style will work best for you.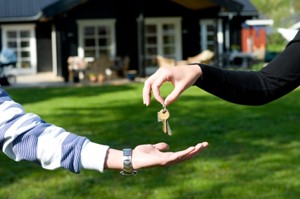 Using a Property Manager
Should you choose to work with a property manager, you should start by researching management companies online.  Analyze the results that come up on the search engines. The main objective for the management company that you choose is: can the company rent your property?  Since the Internet is the number one place where vacationers look for properties to rent, you will want a property manager who focuses on building their Internet presence.
To start, look to see where the company comes up in the search results by putting in the name of your town and various search terms. If you see the particular company's name come up again and again, that's certainly a company you want to investigate. In addition to Internet research, talk to other property owners in the area to see if they can recommend a good property manager.
Additionally, you can ask your real estate agent for names of management companies. Agents constantly visit properties so they can see if the management companies are doing a good job of maintaining them. Agents can be an excellent source of referrals.
You will want to find a property manager who can and will handle everything for you. In exchange for their services, they typically charge a commission, which can range from 20 to 50 percent of the rental income.
Before hiring a property manager, verify the following:
Will they advertise the property both locally and internationally?
Will they guarantee a minimum level of bookings?
Will they interview potential guests to make sure they are suitable?
Will they inspect the property before and after each rental and do an inventory inspection?
How do they welcome the guests into your property?
Will they organize repairs and maintenance and provide receipts?
How will they communicate with you?
Self-Managing (aka Renting by Owner)
Today, hundreds of thousands of vacation homeowners choose to rent without the use of a property manager. For many, there are 3 main reasons they choose to rent by owner instead of using a property management company.
Income. You can make more money by saving the management company commissions and handling the rentals yourself.
Complete control of who rents your property. By talking to each renter yourself, you can better screen who you will allow to stay in your second home, whereas property management companies might not be as particular.
Availability of vacation rental websites. Websites like HomeAway.com, VRBO.com and VacationRentals.com have made it extremely simple and cost effective to rent your vacation home without a middleman.
There are some challenges to renting your home without the use of a property manager, especially from a distance. Finding a reliable cleaning service or housekeeper is probably the most difficult part of renting your vacation home by owner. Your housekeepers are going to be the eyes and ears to your home; they're the ones who are going in there every single week, and they are the ones checking up on the renters, making sure that there was no damage or theft. Since this is such an integral part of renting your home, you need to find someone who is reliable, communicative, and trustworthy.
Although hiring a reliable housekeeper is one of the most difficult parts of renting-by-owner, accomplishing this step will leave you in a really good position for handling rentals yourself.
Hybrid Property Management/ Rent by Owner Relationships
Long gone are the days of all or nothing. With more and more vacation rentals open for business each day, property management companies have become more flexible by allowing "hybrid" relationships. You can still rent-by-owner with the added comfort of knowing you have a management company for emergencies or unforeseen problems that may arise. This could be especially helpful if your vacation rental is not near your primary home. There are several different ways you can use a property manager while renting-by-owner:
The owner buys and manages online listings, but the property manager's contact info is listed. With this method you won't get inquiry or emergency calls from renters at inconvenient times, such as during dinner or in the middle of the night.
"À la carte" property managers, where the owner only pays for the services they want. Obviously, cost and services will vary depending on exactly what your needs are. For example, the owner handles their own marketing and bookings, and the property manager handles cleaning, maintenance, and keys and charges a flat fee for each. If you've had difficulty finding a housekeeper you like in the past, this could potentially be a good solution.
Full service property managers who charge a discounted commission for bookings generated by owner. This might work well for you if you do not have as much time to devote to renting your property as you would like, but still want to play an active role in the bookings.
Some property managers have it written in their contract that the owner can't do any marketing on their own, so that's something owners should consider when choosing which method works best. If you decide to embark upon a hybrid rent-by-owner/ property manager relationship, make sure both you and your property manager are clear on how to run things smoothly. Clearly state how much involvement your property manager will have, both verbally and in a contract.
There are so many options when it comes to renting your vacation home these days. If you often feel overwhelmed or frustrated, it's possible that your current method is not working well. After all, your vacation home is supposed to bring you peace and relaxation, not stress. Finding the best way to manage your business will put the vacation back into vacation rental.